United Insurance to distributes 17.6% of its takaful net surpluses after deducting administrative and general expenses and statutory reserves.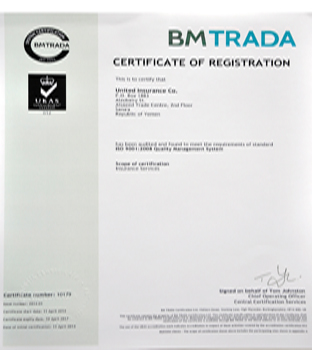 UIC ISO 2008/9001 certificate has been renewed and updated its version by the British company BM TRADA, for the next four years, 2017
United Insurance announces the paid-up capital has been raised from YR1 billion to 1,5 Billion.
Read More
General Assembly of Yemen Insurance Federation elected Mr. Tarek Abdulwasa Hayel chairman of the Yemen insurance federation for the next perio
Read More
© 1999-2011 - United Insurance Co. - Powered by Rivotec.